Skip to Content
Metal Stripping Services in Atlanta, GA
Professional Metal Stripping and Cleaning
No matter what line of work you're in, if you need paint removal, call Eco-Clean Inc. for the job. We utilize our Thermal Fluidized Bed technology, Media Blasting, and other processes to professionally strip your metal of paint and other materials. Paint buildup on your materials leaves them poorly-grounded, leading to weaker conductivity. With our next-level metal stripping technology, we remove the paint without breaking down the integrity of the metal. Call us today to get a free estimate and schedule your metal stripping service.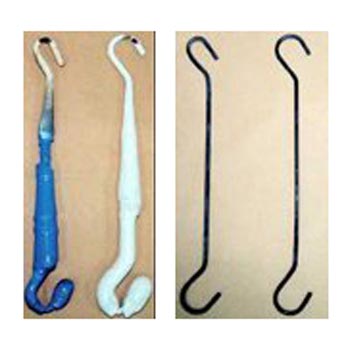 Safe Stripping
We work on a wide variety of metals, including:
Wrought iron
Copper
Cast iron
Brass
Aluminum
Steel
Die-cast zinc
Stainless steel
Many more
30 Years of Metal Cleaning Service
At our shop, we use a multi-step process to remove coatings and clean your parts safely. If you need more than paint removed from your materials, we also offer sandblasting and derusting. For simple paint removal, our technology allows us to restore your metal to like-new condition. We have assisted thousands of companies and industries with metal stripping for over 30 years. We can safely remove coatings and clean all types of parts, including:
Polyester & epoxy powder
E-coat & urethanes
Plastic coatings
Rust
Oil and grease
Full axle assemblies
Air compressor units
Autobodies
Kitchen equipment
Reject parts
Paint fixtures
Other lubricants
Looking for Comprehensive, Reliable Cost Estimate?