Skip to Content
Powder Coating Services in Atlanta, GA
Protect Your Metal with Powder Coating
Our powder coating process works wonders over traditional paint for its rugged protection qualities. Powder coating stands up to corrosion, scratches, dents, chemicals, rust, and more. It adheres strongly to metals, creating a barrier of protection that looks great for years. We can powder coat any material you need that can withstand our oven for finishing. We proudly provide powder coating services for all sizes up to 22 feet by 11 feet. We also offer a variety of colors. Powder coating can also contain textures to create non-slip surfaces. Contact us today to find out how we can better serve you and your needs.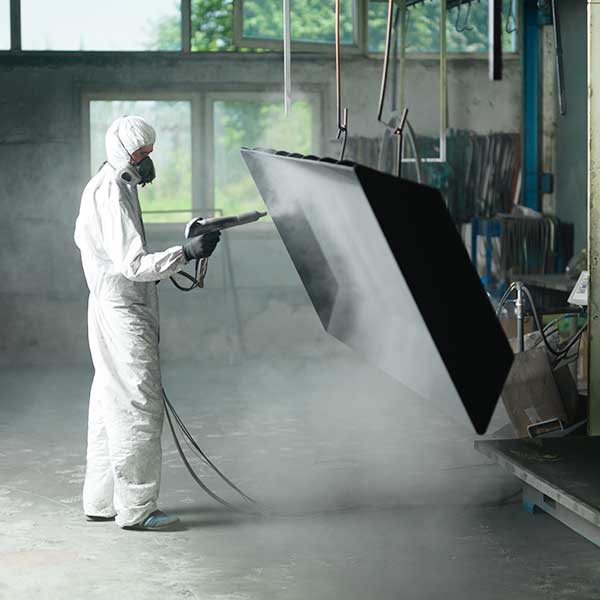 Benefits of Powder Coating
There are many advantages to working with Eco-Clean Inc. for your industrial powder coating needs. Our facility boasts a wide range of capabilities to expertly coat your materials. When you work with us, you'll have peace of mind knowing you're getting the best possible end product. At our facility, we:
Can coat heavy equipment components, generator frames, and more.
Have extensive experience delivering to contractors.
Have a powder coating facility using a state-of-the-art batch operation process.
Are equipped with a 10x25x8 curing oven.
Why Eco-Clean Inc. Powder Coating?
At Eco-Clean Inc., we use our oversized powder coating oven to be able to treat all types of large industrial parts. We offer thousands of colors to fit your needs. Our powder coating technicians have years of experience working on all types and sizes of projects. We love our work and take pride in our craftsmanship. Call us today to talk about your powder coating needs, no matter how large of a project. Keep your metal protected and looking great for years.
Looking for Comprehensive, Reliable Cost Estimate?